Why Keeping A Garden Journal is Important
Even with excellent resources to help you learn and grow, the best gardening lessons still come through hands-on experience. Keeping a garden journal is a fun, simple way to track your garden's progress through the seasons, and learn from it as years go by. A journal doesn't have to be elaborate. Think of it as your personal garden diary, or make it whatever you want it to be.
Reasons to Keep a Garden Journal
Recording your gardening tasks and successes — along with unexpected results — allows you to manage projects more easily and build on your gardening knowledge from year to year. At the height of the gardening season, it's easy to lose track of days that passed since you planted your vegetables seeds, or the name of that extra-tasty garlic you plan to grow in the fall. Quick notes in a journal keep you ahead of the game and make it simple to find information when you need it.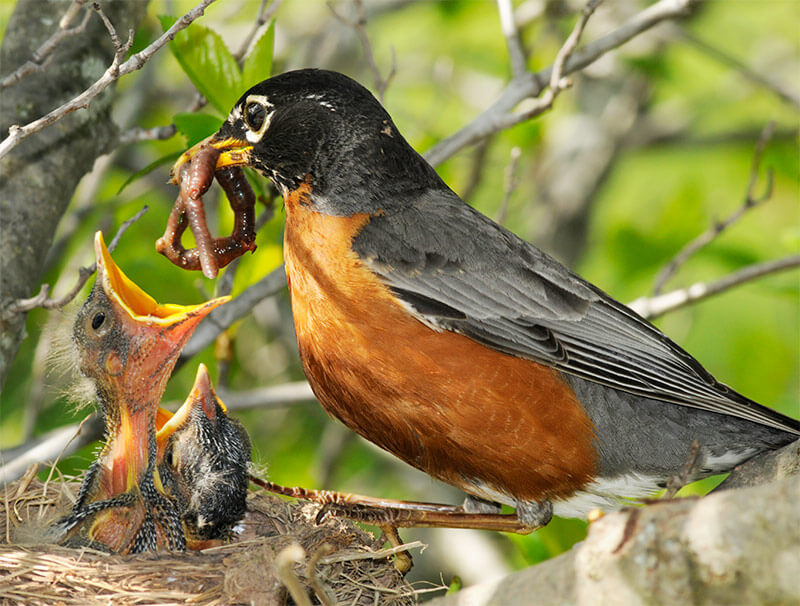 Journals record important garden events, including the year's first baby robins.
Garden journals can also be records of welcome visitors, such as songbirds and pollinating bees and butterflies. Notes about their activities and favorite plants come in handy when it's garden planning time. You can also document the arrival and effective control of unwelcome insects, such as rose pests, or log threats of veggie diseases to compare from year to year.
By tracking this information and your weather in a journal, you'll begin to see patterns and connections between struggles and success. A note about cool, wet weather right before black spot disease attacked your roses will trigger a note to use preventive fungicide treatments next year. A quick entry on fire ant activity and effective controls will remind you when the next fire ant treatment is due.
Approaches to Garden Journaling
Journaling habits are as diverse as the gardeners who record their experiences. One might log a brief note every week or two, while another tracks activities in intricate detail. The goal is to jot down whatever you find interesting or important — whether it's for your eyes only or meant to be read by others. You determine observations and opinions to record, but don't be surprised if they appeal to friends or future gardeners. Thomas Jefferson's detailed garden journals of his Revolution-era gardens are still studied and enjoyed centuries later.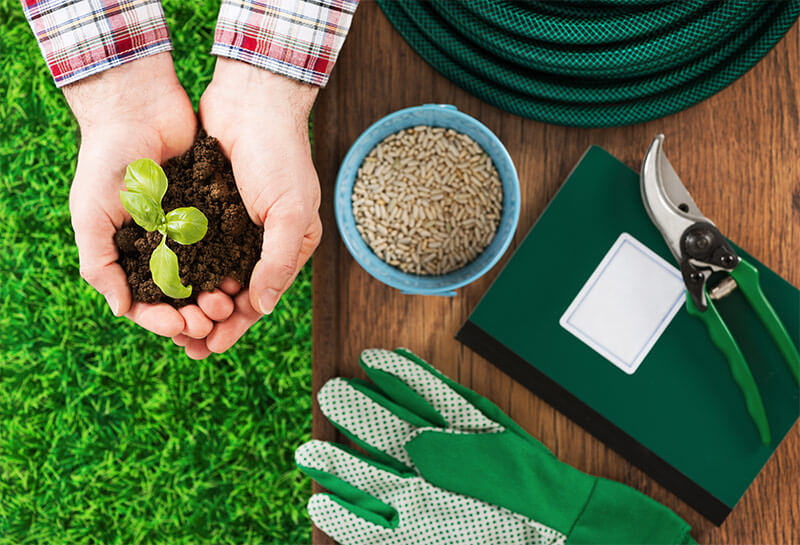 A garden journal keeps all your notes on lawn and garden projects in one place.
If it suits your style, keep different journals or divide one journal into sections to document various aspects of gardening. It can simplify getting straight to the information you need. For example, a section devoted to starting new plants from cuttings makes it easy to compare your success with quality rooting hormone or starting rose cuttings in spring versus fall. A separate journal might track experiments growing fruits and veggies or mixing edibles with ornamental plants in edible landscapes.
Some gardeners journal every day, even in winter months, recording garden hopes and planned purchases from new seed and plant catalogs. Others log their garden activities weekly or even less often, wrapping everything up at season's end. There are no rules when it comes to journaling — anything goes.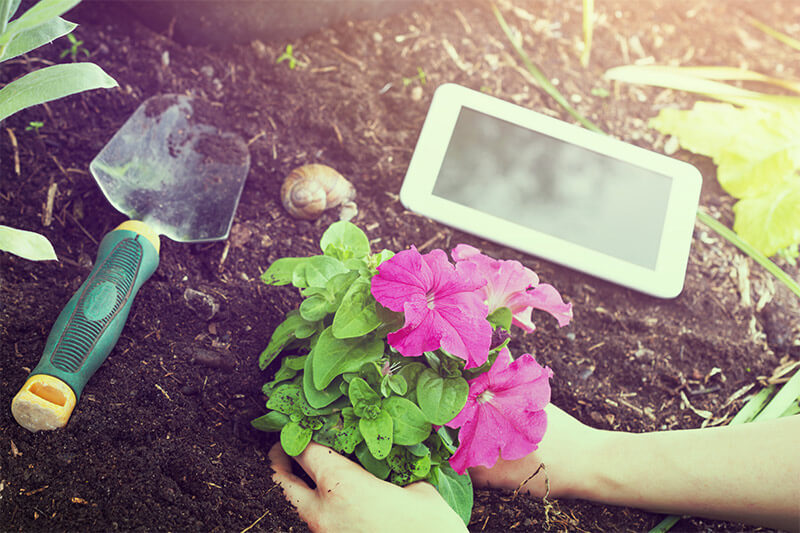 Some gardeners opt for electronic approaches to journaling and documentation.
Tools to Get You Started
High tech, low tech or somewhere in between, there's a journaling tool to fit you and your budget. Start with a single piece of paper or a simple computer document — or get more creative in your journal approach. Make your own scrapbook or sketchbook journal, complete with pages for sketching garden plans, pockets for holding images and seed packets, and even places for pressing keepsake leaves.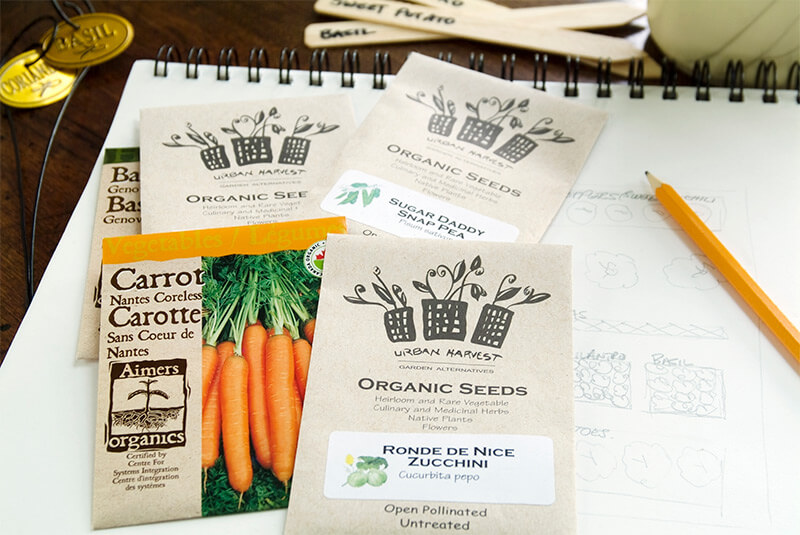 Free-form journals provide places for seed packets and garden sketches.
If a do-it-yourself approach isn't for you, plenty of other choices exist. You can purchase pre-printed, hard copy journals and diaries— with or without dates on the pages — or garden-specific alternatives complete with inspiring images, gardening tips and suggested garden tasks. A quick search of the internet yields many electronic garden journal apps and other alternatives you can adapt to suit your garden and your journaling plans. While some have fees attached, many online options are free.
Whatever your inspiration and approach, garden journals serve as invaluable records of your gardens and your gardening growth. You'll turn to your "textbooks" of experience again and again in future years. GardenTech® and the GardenTech® brands are here to help you learn and grow as a gardener, so you can experience all the fun and rewards gardening gives.
GardenTech is a registered trademark of Gulfstream Home and Garden, Inc.
Get Monthly Gardening Advice!
JOIN OUR EMAIL LIST