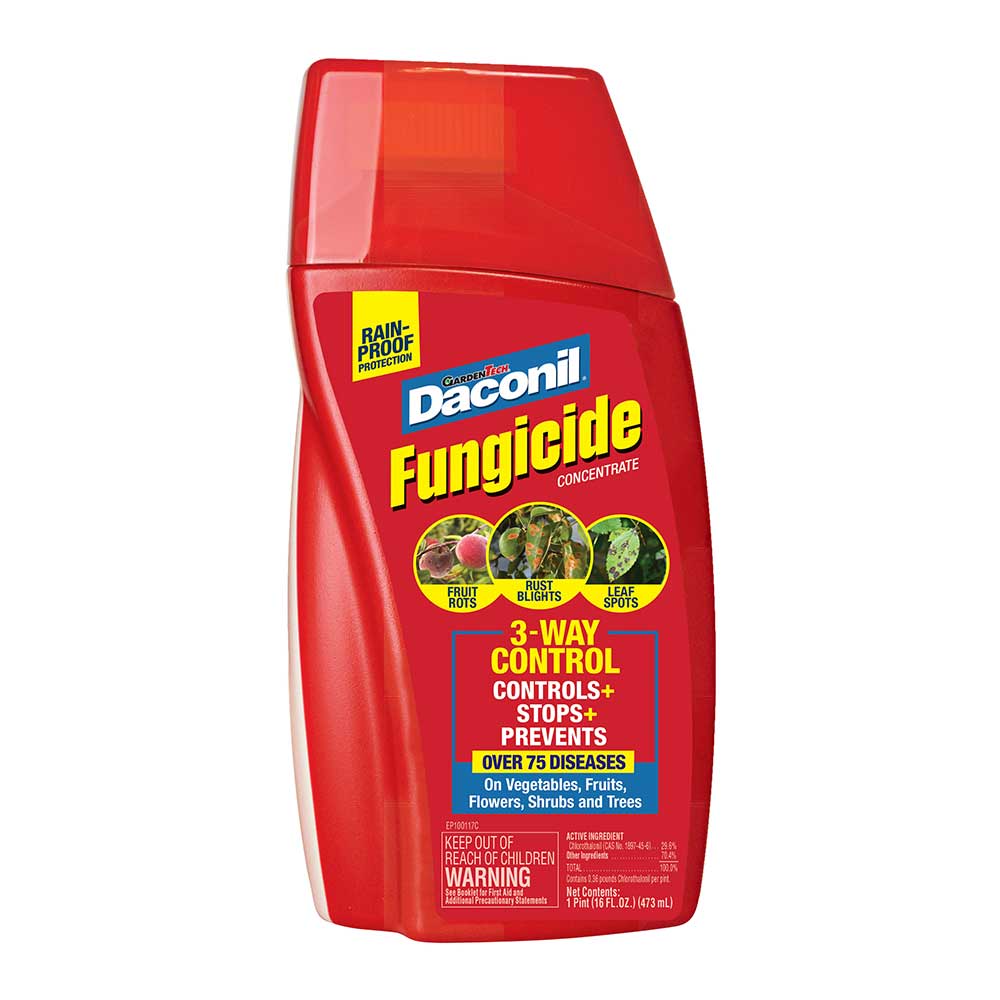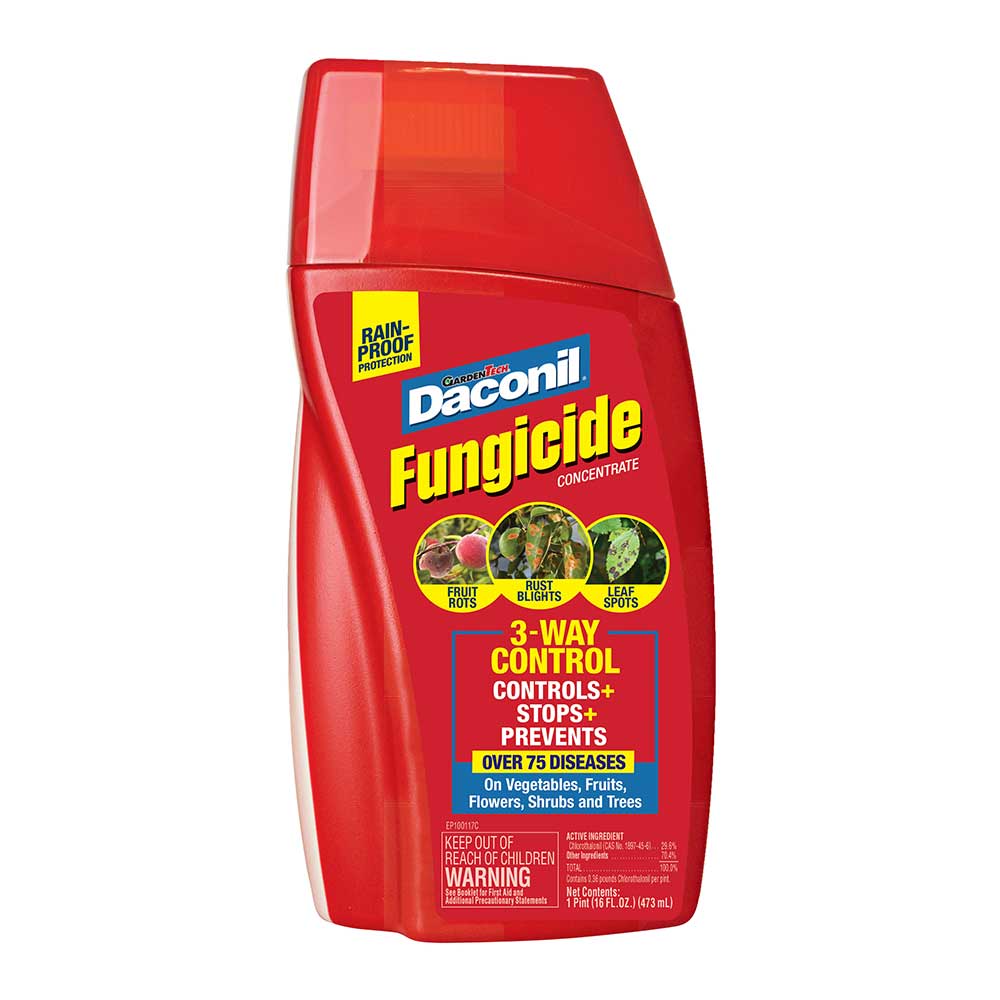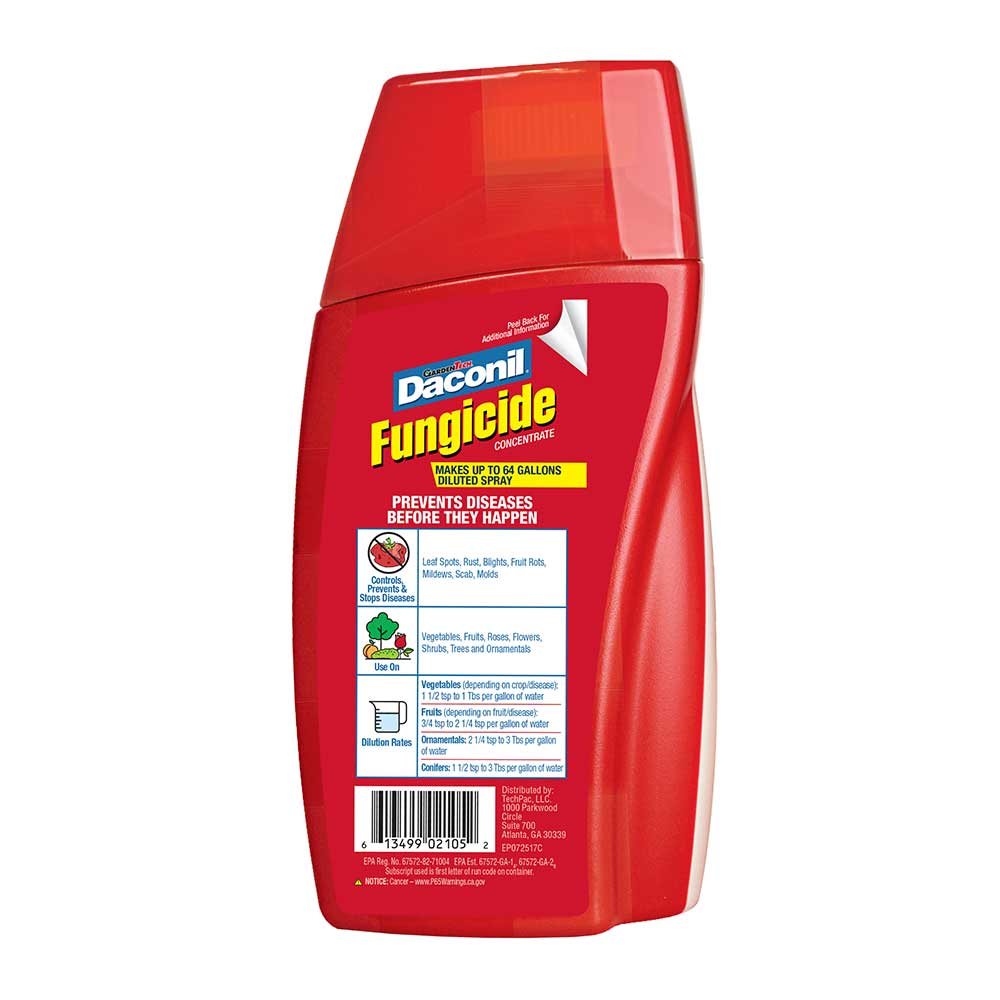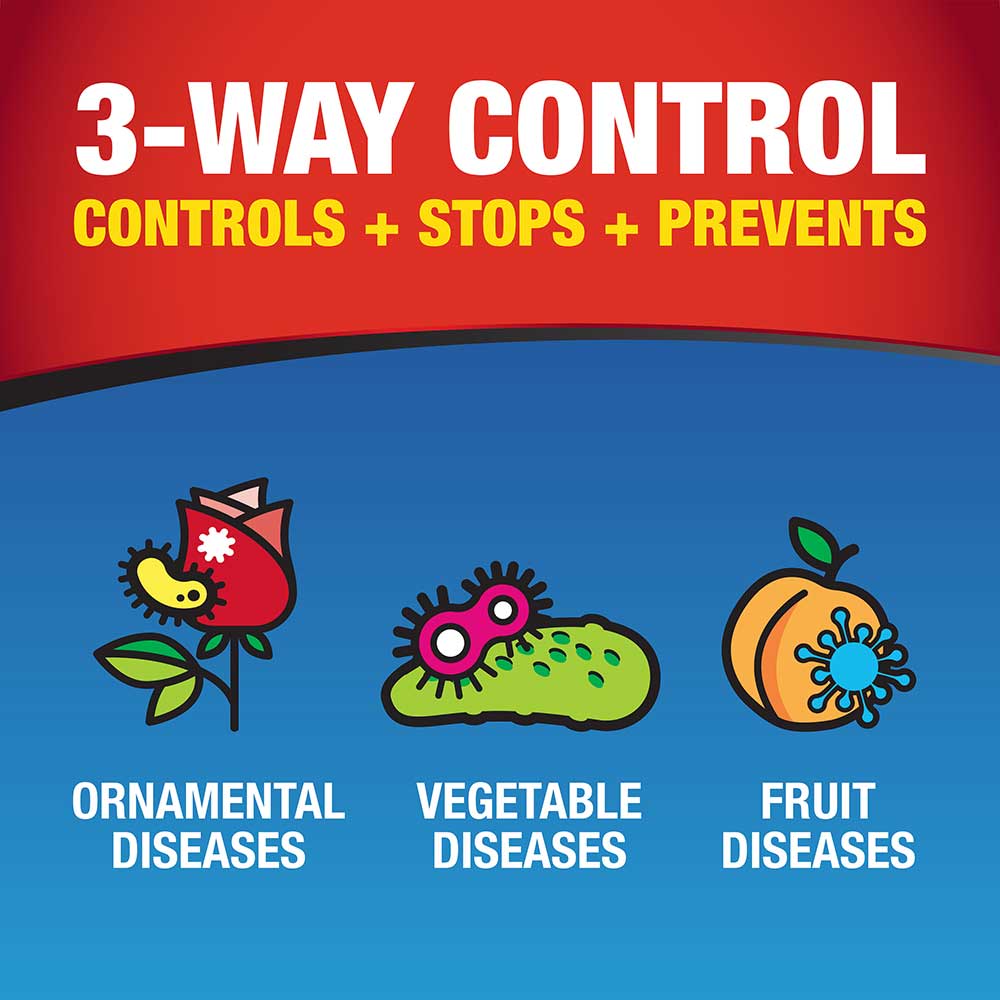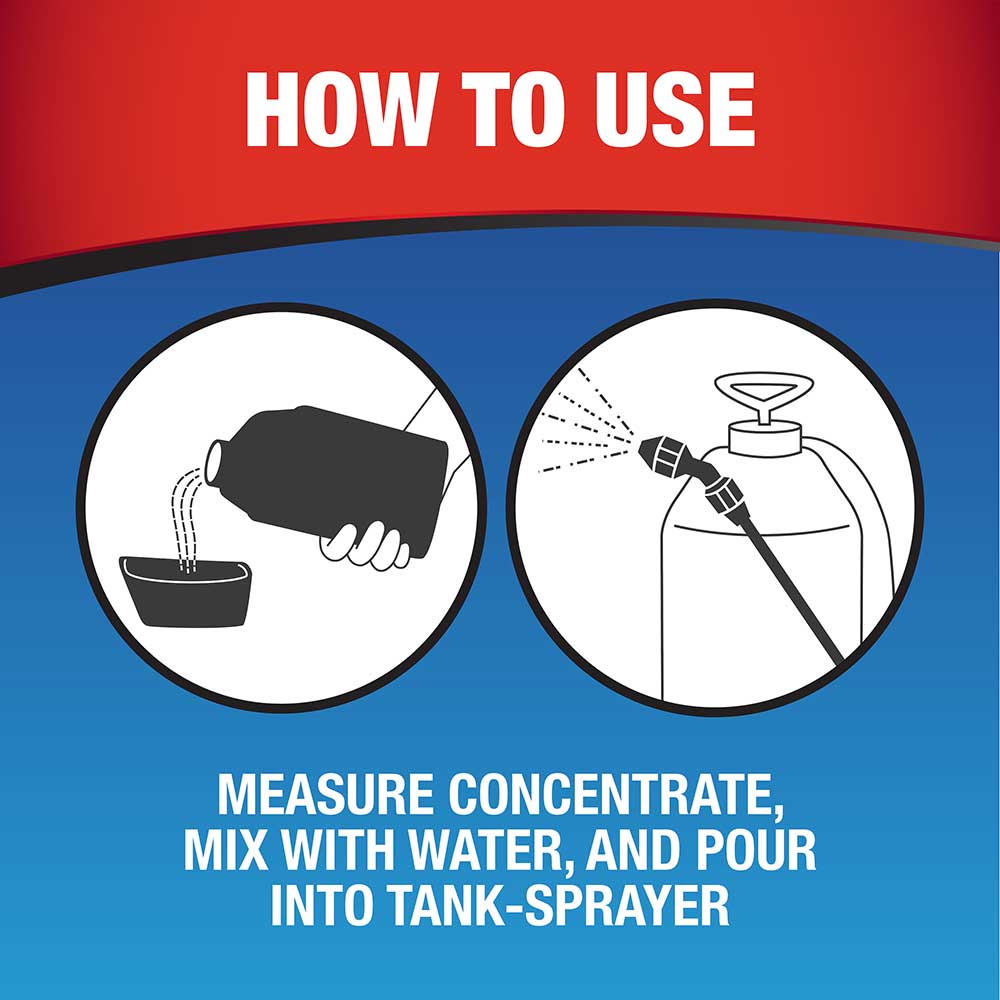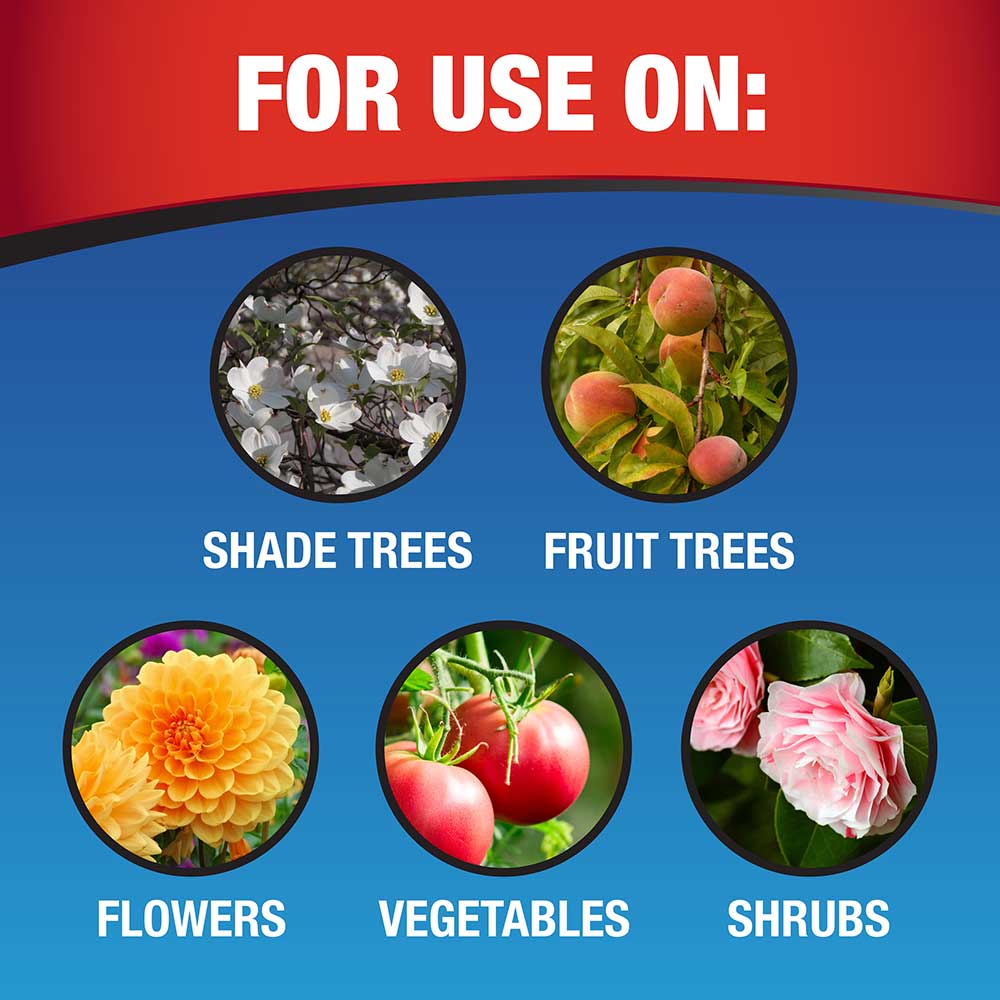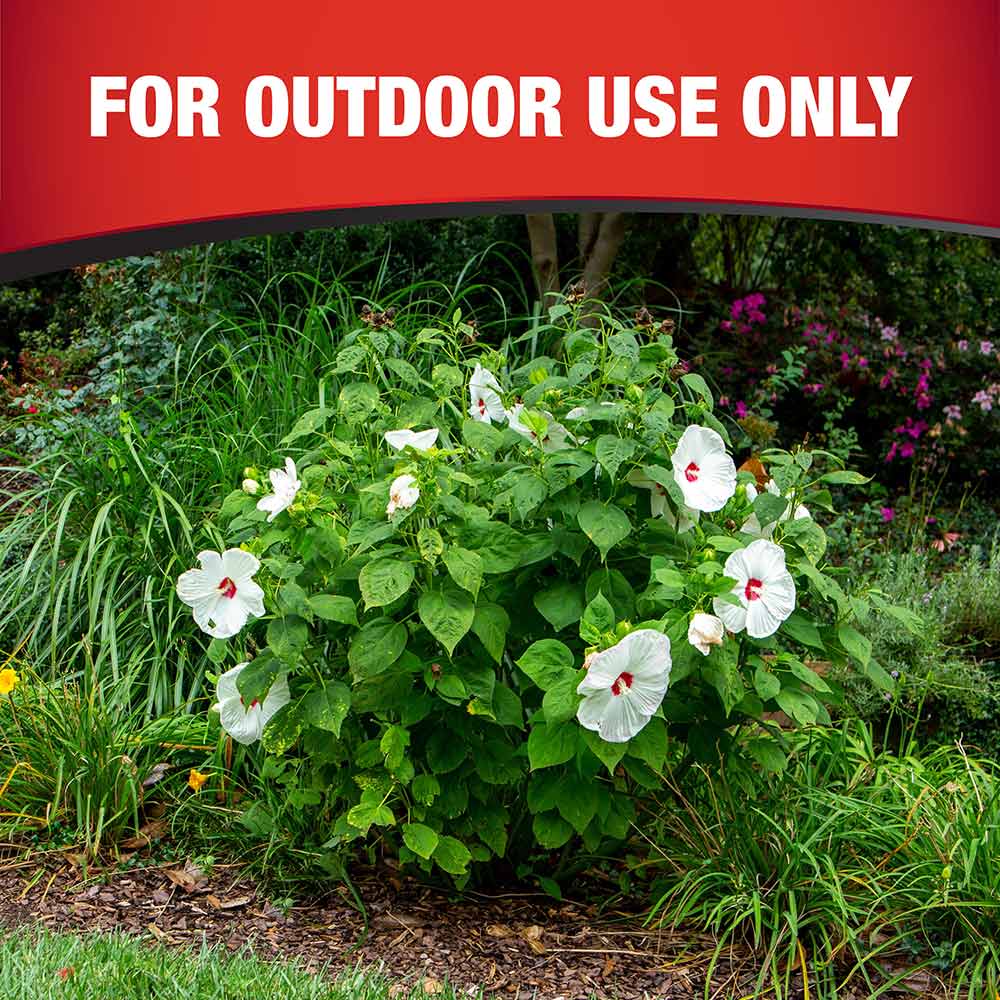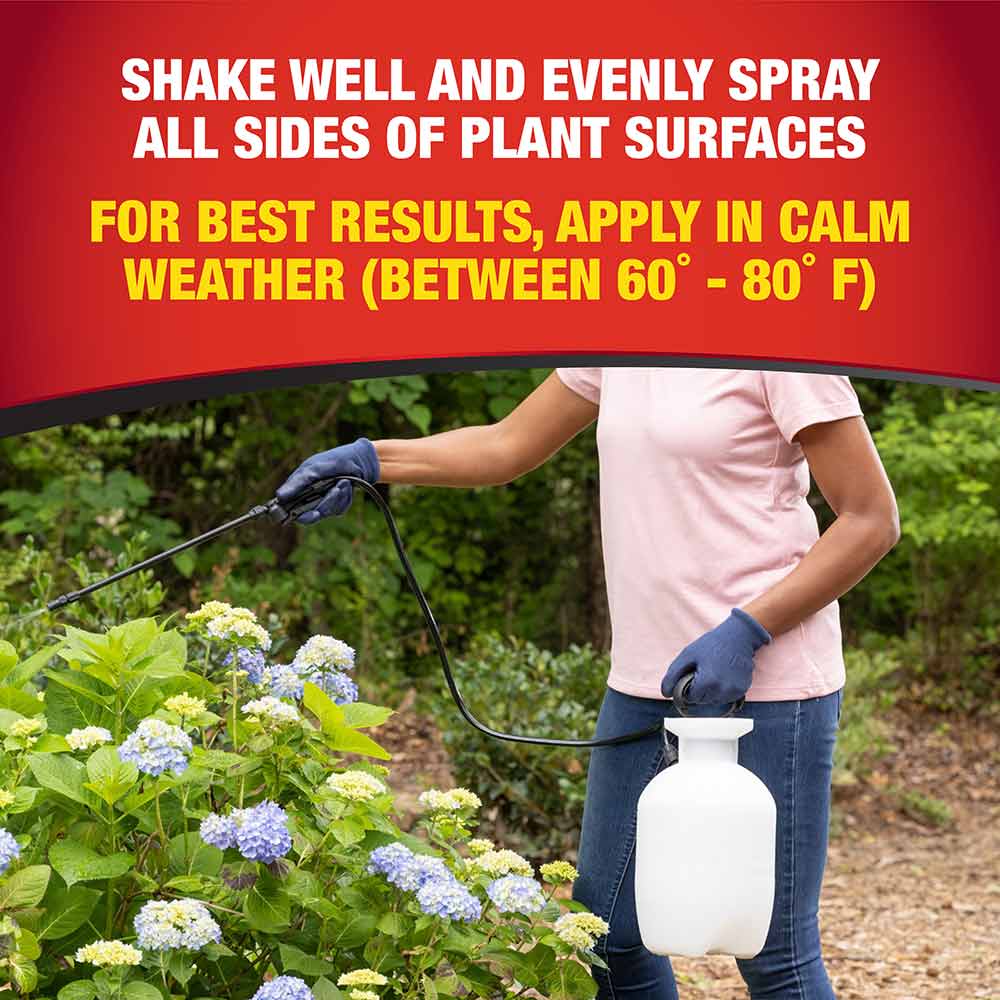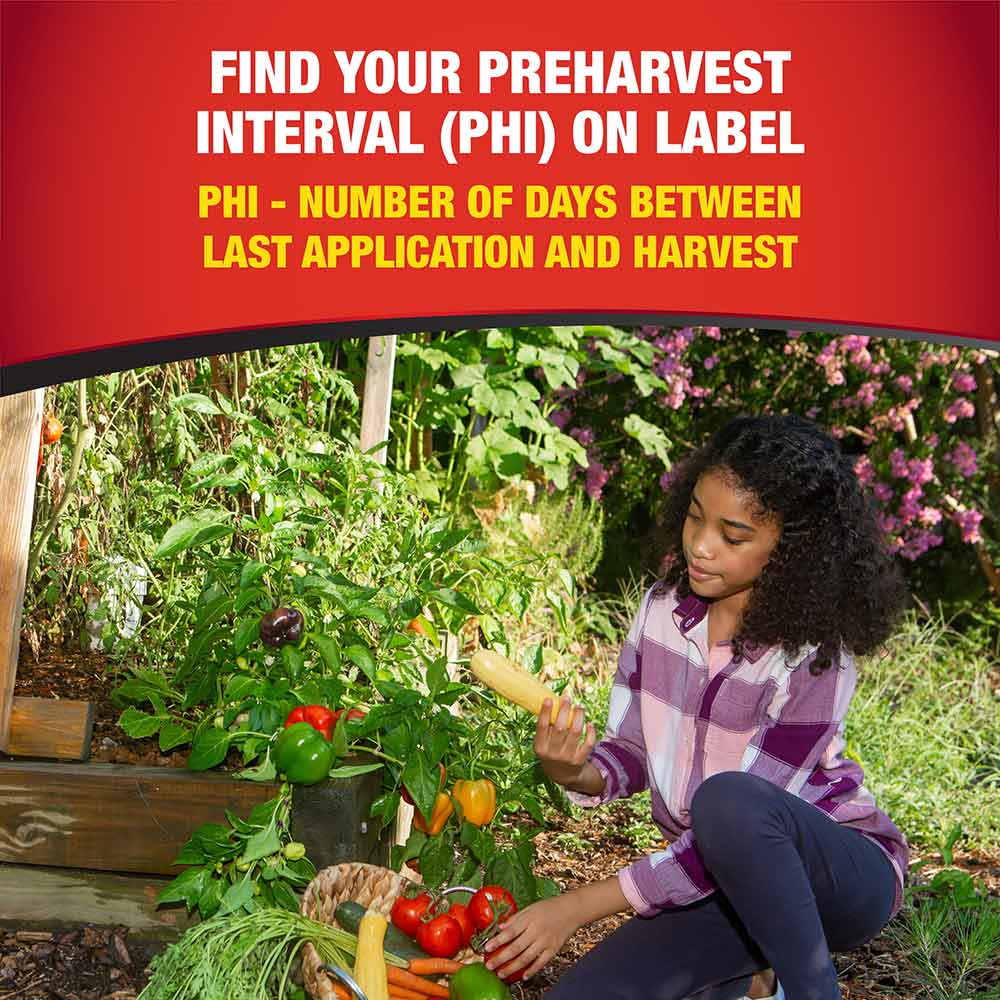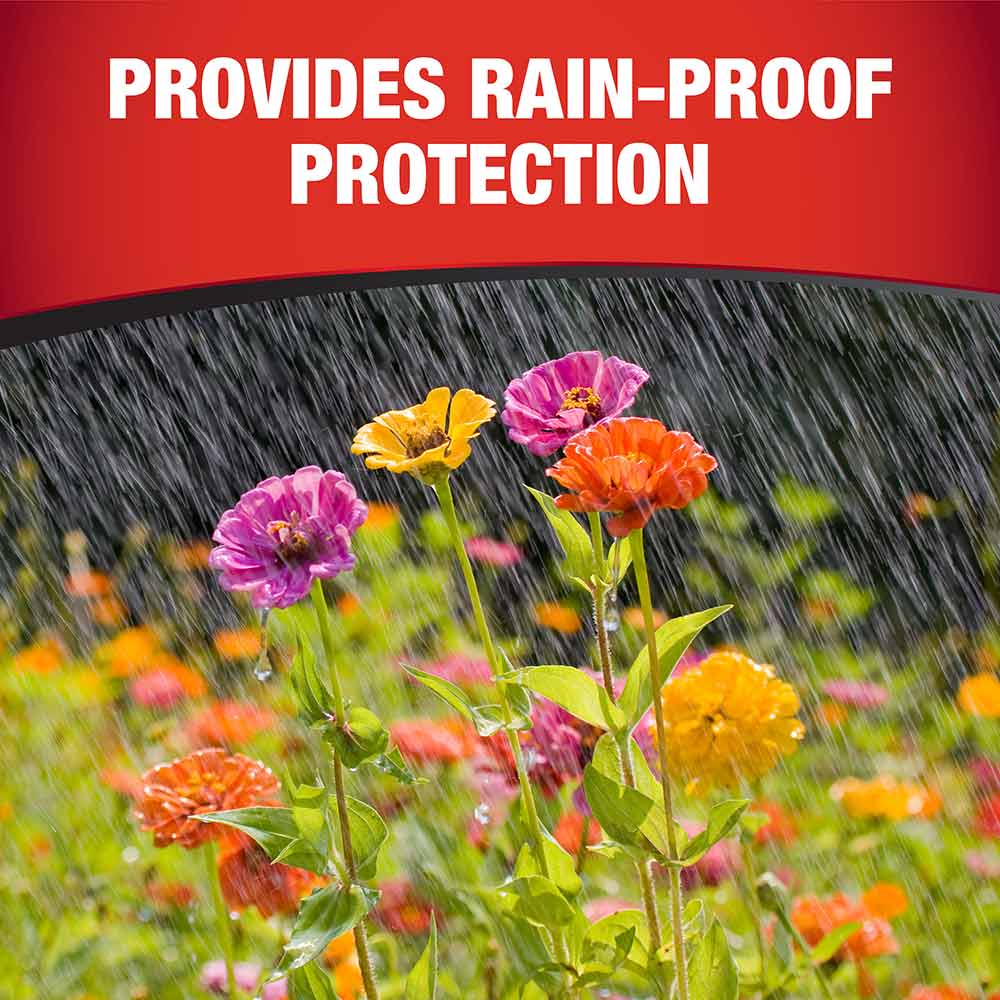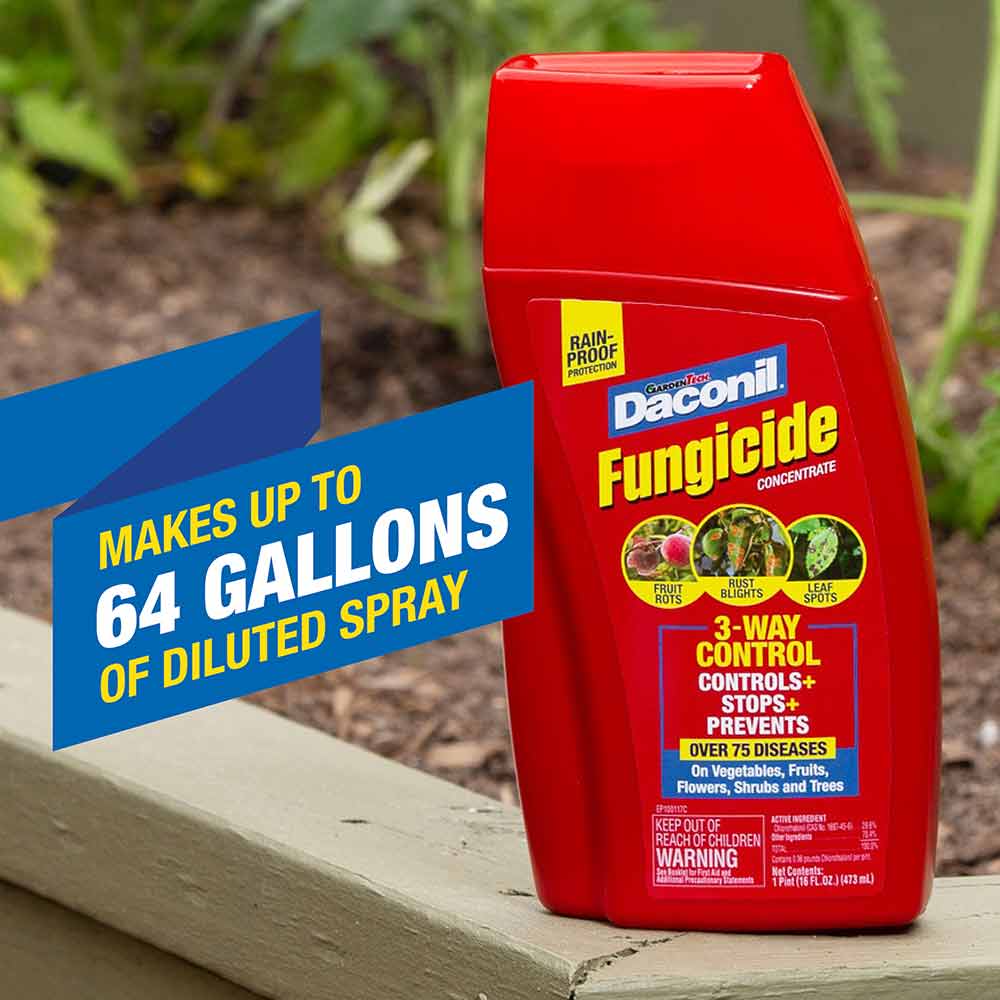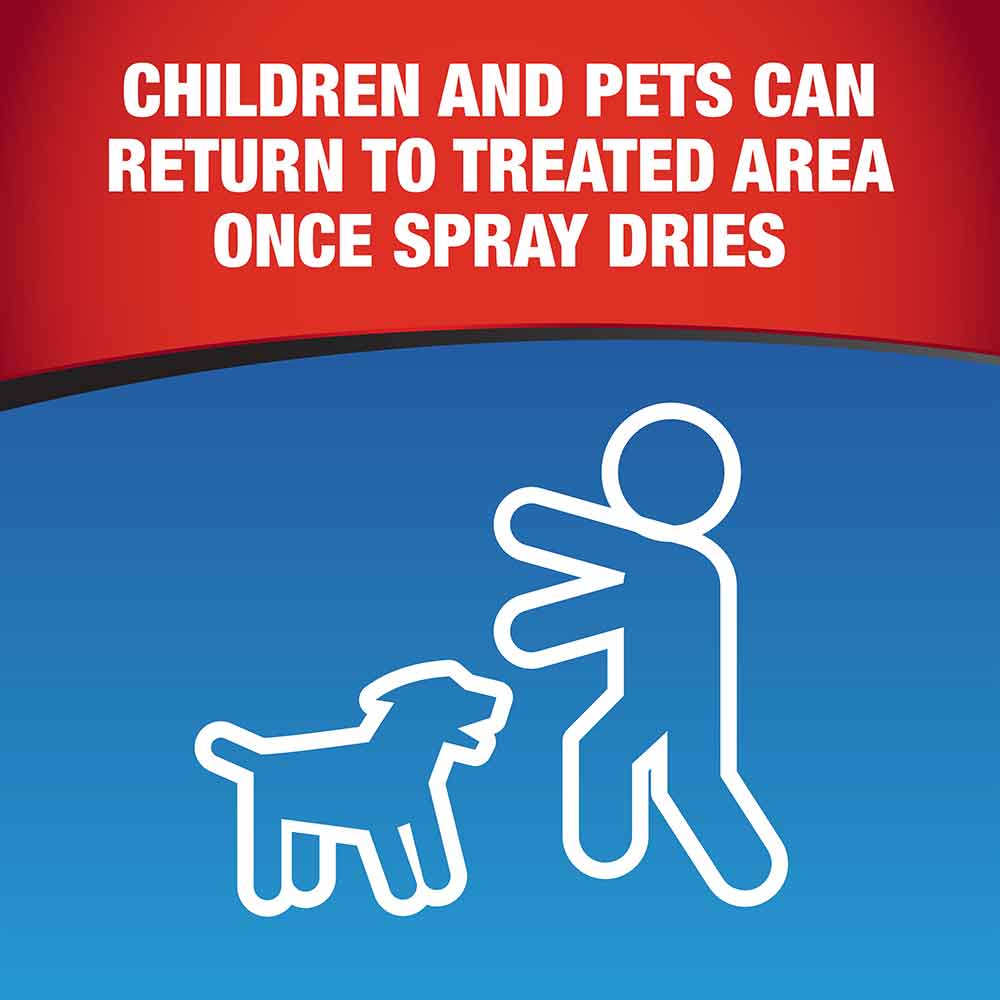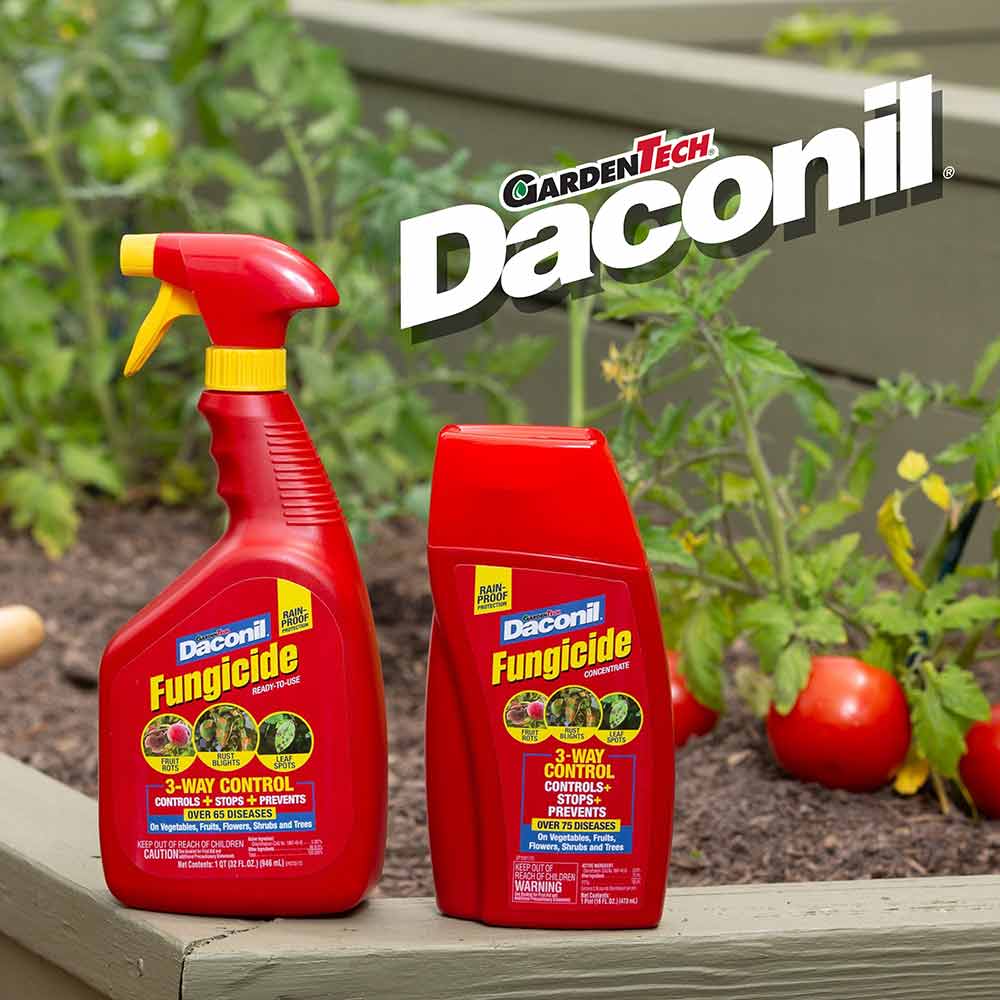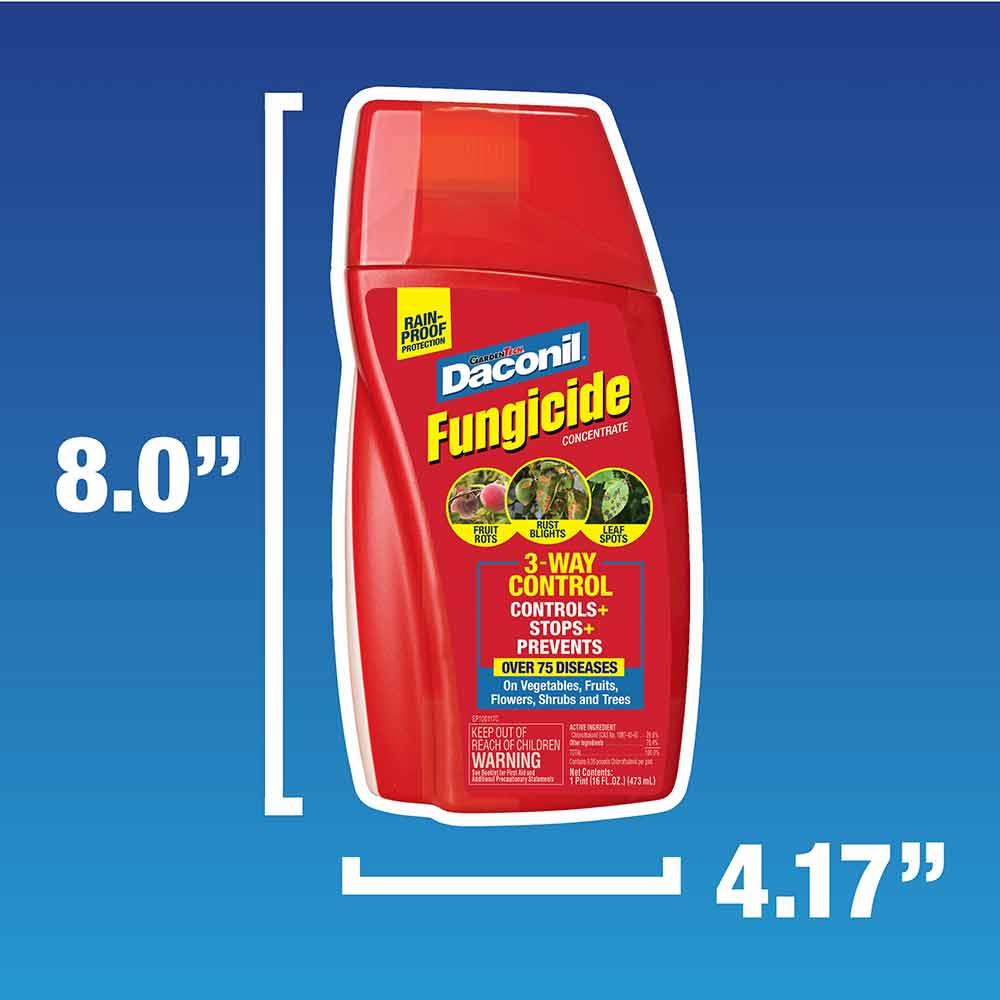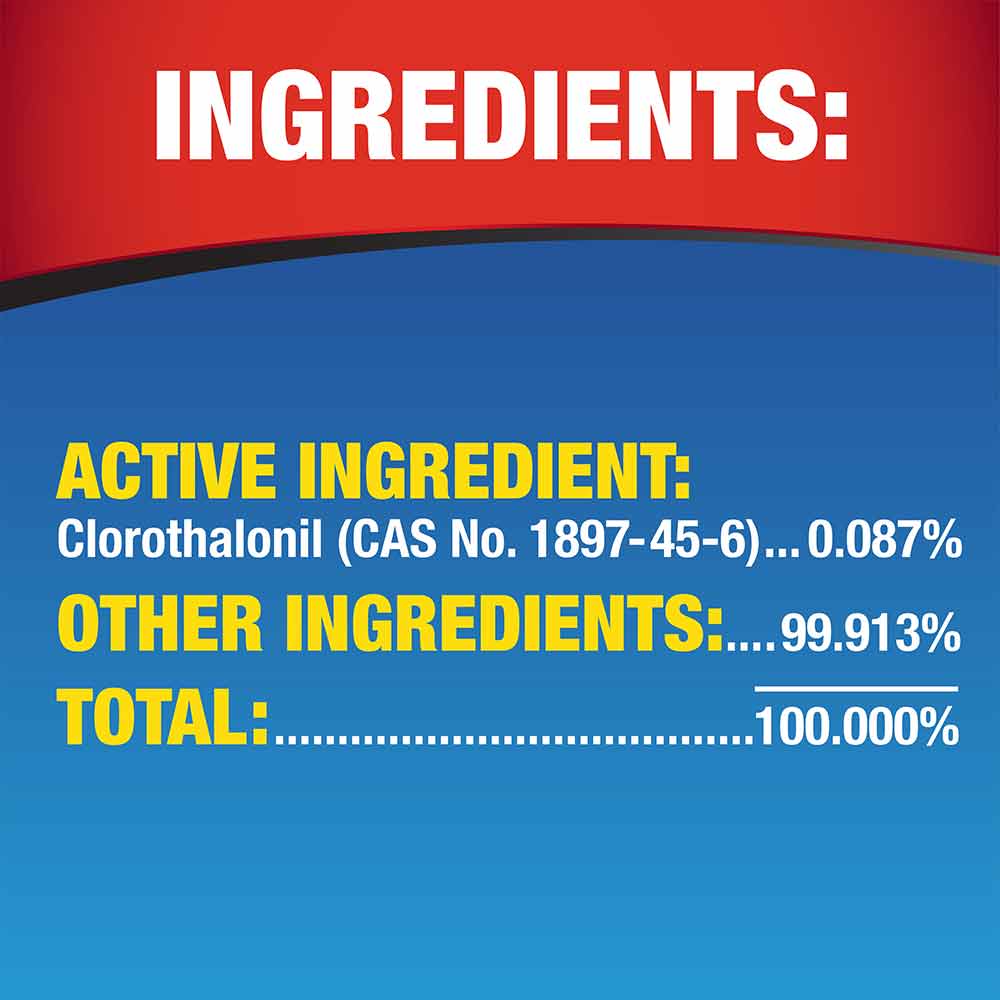 Daconil® Fungicide Concentrate
3-way control - stops and prevents over 75 plant diseases
Protects tomatoes, cucumbers, roses and many other listed plants
Starts controlling diseases on contact
Use on vegetables, fruits, flowers, shrubs, trees and ornamentals
Protects against powdery mildew, blight, black spot and many other listed plant diseases
Protection from the stealthiest of plant pests.
Prevent plant diseases before they happen with Daconil Fungicide Concentrate. Providing 3-way control, Daconil stops and prevents leaf spot, downy mildew, blight, fruit rot, rust, and many more listed fungal diseases.

Daconil has you covered. Including an easy-to-use measuring cap - simply mix the liquid with the recommended water dosage into a sprayer. For best results, apply in calm weather and evenly spray all sides of the plant. People and pets may return to the treated area once spray is dry.
Use at the first sign of fungal disease or as a preventative treatment
Measure concentrate then mix with water in a hand-held, hose-end or tank-type sprayer
For use on outdoor plants only
Apply early in the day so plants have adequate time to dry
Apply in calm weather when no rain is forecast for 24 hours
Safe to eat fruits and vegetables according to the listed pre-harvest intervals
People and pets may re-enter treated area once spray is dry
Read the product label for listed diseases and follow application instructions thoroughly.
Rust
Botrytis Blight (Gray Mold)
Alternaria Leaf Spot
Downy Mildew
Ring Spot
Cercospora (Early) Blight
Alternaria (Late) Blight
Septoria (Late) Blight
Anthracnose
Scab
Purple Blotch
Botrytis Vine Rot
Leaf Blotch
Powdery Mildew
Botrytis Gray Mold (foliar phase)
Black Spot
Phytophthora Blight
Cylindrocladium Leaf Spots
Marssonina Leaf Spot
Brown Rot Blossom Blight
And many more listed on the label